In the 19th century the temperance movement emerged in Britain, initially advocating abstention from spirits but later, with the rise of "teetotalism", the total rejection of all alcoholic drinks.
Central to the movement were so-called "temperance bars", which served only non-alcoholic drinks and aimed to offer an alternative to the temptations of the boozy pub. Countless non-alcoholic drinks that survive to this day were launched and marketed in this period, from Dandelion & Burdock to Vimto.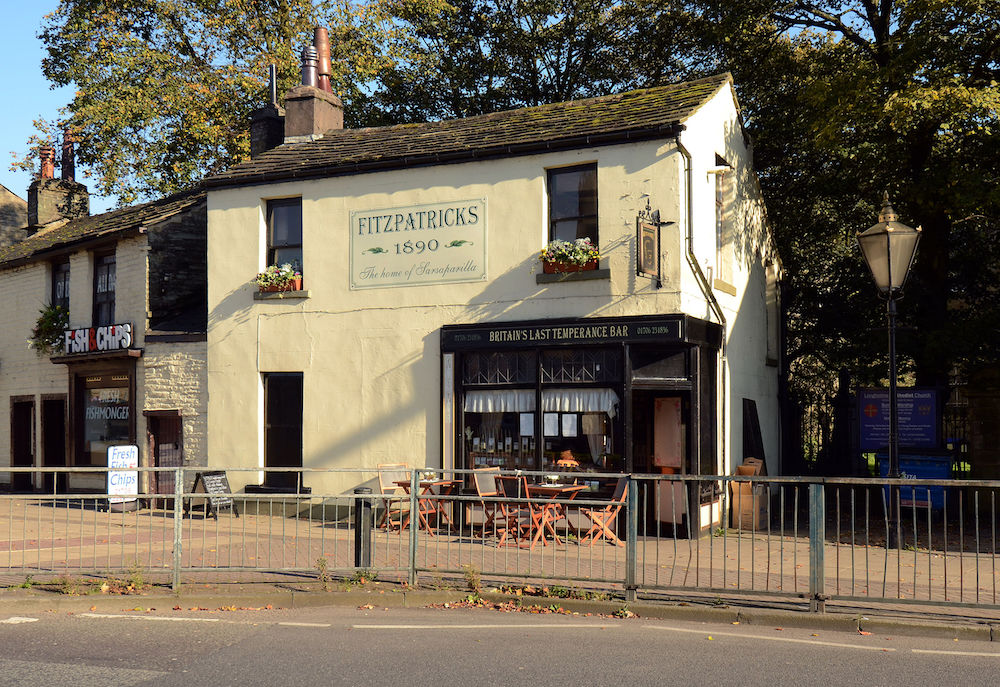 Nowadays only one temperance bar remains in the UK: Fitzpatrick's in Rawtenstall, Lancashire. Lancashire, with its strong traditions of working-class self-improvement and religious nonconformism, was the heart of the temperance movement in Britain. It was a natural location to move to for the Fitzpatricks, an Irish family who owned a herbalist business. They established the bar in 1899 when the temperance movement had already peaked, with countless temperance bars and hotels across the region.
In an ironic twist, the owner of Fitzpatrick's was arrested for drink driving in 2012, having been found with twice the legal alcohol limit in his blood at 2:30am in Burnley.